Energy home - A pure natural food restaurant.
This is the first and only one of its kind in India. Here, in our Natural food restaurant we give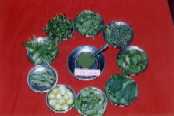 a Nine-in-one Herbal Juice in the morning between 7 & 10 AM. The benefits of drinking this juice are: it purifies the blood and developes resistance in the body. This juice has to be taken after drinking atleast a glass of plain water.
As breakfast , lunch and dinner we provide varieties of delicious energy packed items. We prepare these food items in a natural way i.e without cooking or without boiling.
NO COOKING NO OVENS
| BREAKFAST | LUNCH | SNACKS |
| --- | --- | --- |
| SWEET PONGAL | VEGETABLE PULAV | VADAI VARIETIES |
| UPPUMA VARIETIES | MILKLESS CURD RICE | BONDA VARIETIES |
| PONGAL VARIETIES | GINGILI RICE; RASAM RICE | BREAD UPUMA |
| HERBAL LEAF IDLY VARIETIES | SPROUTED DAL RICE | IDIYAPPAM |
| VEGETABLE IDLY VERIETIES | NAVARATHNA PULAV | SPROUTER GRAMS PUPPS |
| SPROUTED GRAMS IDLY | AMLA RIC; MINT LEAF RICE | PUTTU VARIETIES |
| DISEASE CURE IDLY VARIETIES | MINI- MEALS | BREAD MASALA |
We also provide in our restaurant sweet varieties, herbal coffee, soup & salad varieties. Our favourites are fresh juices: disease cure juice, vegetable juice, green leaf juice, fresh fruit juice, seasonal/ special juice.
The benefits of eating these Natural non-boiled food items are :
These are Alkaline food items, which remove waste called "Acid" from our body & purifies it.
It clears the blocks in the flow of blood & smoothens it.
It produces Energy and develops resistance in us.
By taking these natural energy packed food items diseases like Diabetes, Asthma, Head-ache, Joint-pain, Ulcer, Heart diseases, B.P, Lung diseases, Ladies problems, Skin disease, Stomach pain, Appendicitis, Back pain, Neck pain, Anaemia etc can be cured completely. Even diseases which lead to operations can be avoided by taking these natural food items.
We provide food as medicine to the patients and cure their diseases and help to increase Resistance and Energy in them which enables them to live a long life without any disease and pain throughout their life time.
Please fill our health questionnaire and mail us. We will reply you with our suggestions to improve your health.
Our restaurant was opened on 5th March 2000 by Sri T.T.Joseph, Chief Secretary, Govt of Pondicherry.
We have celebrated our 1st anniversary in a grand manner and arranged for a small party where the Chief Minister of Pondicherry, the Chief Secretary & MLA participated.